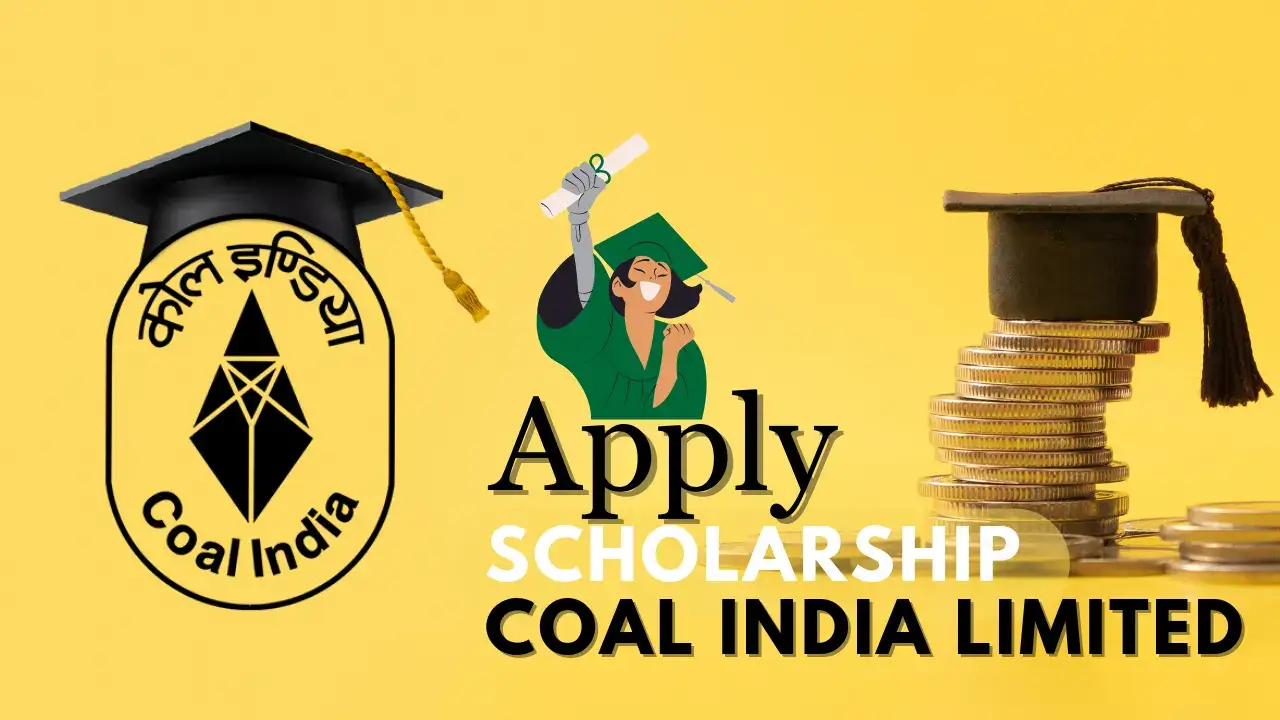 Empower the next generation through the Coal India Limited Scholarship 2023 program in India for empowering students with financial support, this scholarship opens doors to educational opportunities for poor students.
Coal India Limited Scholarship in India 2023: Opportunities for Education and Empowerment
Welcome to the ultimate guide about the Coal India Limited Scholarship program in India for the year 2023. Aspiring students across the country are eagerly anticipating this prestigious scholarship opportunity offered by Coal India Limited.
Through this post, we will know about the full details of the CIL scholarship program, its eligibility criteria, the application process, key dates, and how to increase your chances of securing this esteemed scholarship. Let's start this informative journey together!

Why the Coal India Limited Scholarship
Access to education is a fundamental right for everyone, and scholarships play a vital role in ensuring that talented and deserving students can pursue their academic dreams.
Coal India Limited, being a socially responsible enterprise, has been actively contributing to the educational landscape of India through its scholarship initiatives.
By offering financial assistance, CIL aims to create equal opportunities for students from economically disadvantaged backgrounds and empower them to achieve their educational goals.
Coal India Limited EWS Scholarship 2023 is an opportunity offered by Coal India Limited Company to students who are pursuing a UG degree in Engineering and Medical courses.
The main objective of this scholarship is to spread quality professional education among meritorious (BPL) students with merit to successful careers.
Eligibility Criteria for Coal India Limited Scholarship 2023
It is open for applicants who are 25 years of age as of the 1st of November of the current academic session.
The candidates must pursue a full-time degree course in Engineering in Mining, Electrical, Mechanical, Civil, Computer IT, Environment, Electronics, Tele Communications, and Medical disciplines in IITs, and NITs. The Central or State Government recognizes these Engineering and Medical colleges.
They must belong Below Poverty Line (BPL).
It is essential to review the specific eligibility criteria for each scholarship program offered by Coal India Limited before applying.
Last Date to Apply:
15-04-2024

Eligibility to Participate CIL Scholarship Program 2023
Students pursuing UG Degree in Engineering or Medical courses
Application Mode
Via post only at –
Chief General Manager (Welfare),
Coal India Limited,
Coal Bhawan, 10, Netaji Subhash Road,
Kolkata – 700001
Phone Number – (033)-22488099
Fax Number – (033)- 22313875/22135778
Coal India Limited Official Website
https://www.coalindia.in
Prizes & Rewards
Free total course fee for the entire period of the course
Benefits of Participating in Coal India Limited EWS Scholarship 2023
The successful applicants will be awarded a comprehensive scholarship package for the entire duration of the course. This package encompasses full reimbursement of tuition fees, accommodation expenses (including hostel fees and mess charges), and an additional incidental fee of INR 10,000.
Documents for Apply Scholarship
Birth certificate
BPL card
Marksheet/certificates Class 12 onwards
Proof of rank in the qualifying examination
Photo identity proof of candidate (Voter ID, Driving License), etc.
Residential proof of applicants' father/legal guardian – Telephone Bill, Electricity Bill
Proof of admission
Proof of annual financial expenditure for the course
Disability Certificate (if needed)
Caste Certificate (if needed)
Listen to Radio FM Online on Radio Barfi.
Scan and Download Radio Barfi
Download No.1 Online Radio App